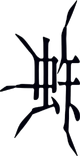 Welcome! I'm NoGround
Hey there, my name is Tyler. If you are reading this, I just want to let you know that I can help with any questions you may have regarding advanced Wikitext functions, coding, templates, and other advanced wiki stuff!
If you have any questions or would like assistance, feel free to leave a message on my wall.